Small Business Digital Marketing Agency
Search Engine & Lead Generation Experts
SEM/SEO For Small Business
We offer Search Engine Optimization so that your business can be found online 24/7 - the "long game".  Paid Advertising strategy is when you need immediate results from a targeted market during a specific time period - the "short game".  The question is if Pay Per Click is sustainable due to the high fees Google charges, or the ignorance of your competition driving up the costs?  We will figure out a way to get it to work!  We will build a monthly program, from the ground up, based upon what you can afford and what a lead is worth to your business.  Let's get your phone ringing as soon as tomorrow!  Programs as low as $499/month.
Website Management For Small Business
Hiring a Website Manager could cost your business $4,000/month and add another $4k/month for an SEO or SEM analyst, but don't have enough work to keep these valuable resources on your staff full time.  You may need periodic maintenance throughout the month; but wish you had access to a local professional that you could depend on, when you need it the most.  Problem solved, you can retain our services for much less each month. Programs as low as $395.
Conversion Rate Optimization & Lead Generation
Turn your Internet traffic into customers with the aid of an expert. We'll analyze your website, develop a suitable conversion-rate strategy, and alter your website for maximum performance.  Or we can develop a landing page targeting a specific market you desire.  Since we won't lock you into a long term contract, we succeed when you succeed.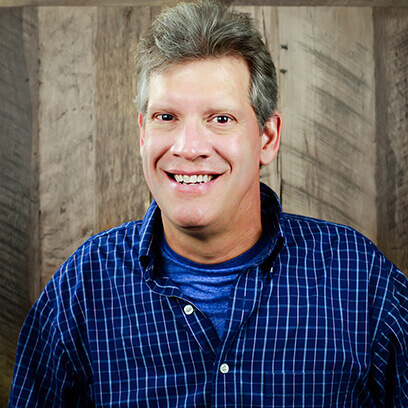 "I'm about old school business ethics and don't promise what I can't fulfill, along with under promising and over delivering. As a small business owner myself - I understand how hard that is to find.  Marketing doesn't have to be all smoke and mirrors.  We adjust our rates based upon your gross sales and the value of a lead, so that you can have a marketing program you can afford.  Give me a call and let's talk shop and how I can help you with your online marketing needs. Yes, I am legit:
LinkedIn Profile
"
Online Reputation Management
Analyzing negative materials about your brand and addressing them with sentiment analysis and press release distribution.
Conversion Rate Optimization
Turn your visitors into customers with our team of experts. We'll analyze your website and develop a suitable conversion-rate strategy.
Real-Time Social Media Analytics
We produce bespoke reports and technical audits that can help your business with specific areas of digital marketing.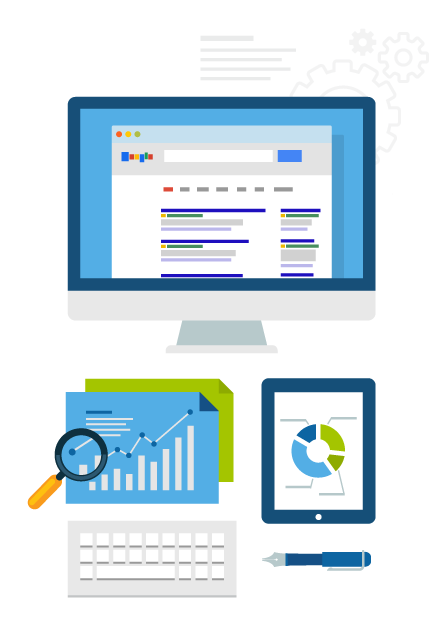 Appear On the Front Page of Google!
We offer professional SEO services that help websites increase their organic search score drastically in order to compete for the highest rankings — even when it comes to highly competitive keywords.
Connect with pre-qualified customers
Rely on an experienced, knowledgeable, proven expert.
Does Your Business Need Help?
Search engine marketing (SEM) used to be simple. Insert some keywords within your web pages from the SEO perspective, run a few PPC ads targeting your primary keywords to complement that, and watch the traffic take off.  But today's search marketing is more complex. Currently, search results are more about site authority, site quality, social signals and much more.  The cost of PPC on Google has skyrocketed, making your relevancy score more important than ever.  Now, Search Engine Marketing has evolved into Search Marketing (SEO + PPC).  Has your search engine marketing kept up with the competition?
Evolve or Die
Don't put all of your eggs into one basket.  With paid search, local search, product search, personal synergy with social media; there are more ways than ever to entice online traffic.  You need a mix of strategies in your search marketing plan.  the SEM edge can provide a complete suite of online business marketing services tailored to your business.
We Know What Matters and it is not What You Read From the Online Experts
If you read something on the internet, it has to be true, right?  Today's search marketing can be a confusing mix of initiatives propagated by self appointed experts. How does SEO really work now? Does PageRank still matter? Will a thousand new links to your website fix everything?  Does paid search add value or just cannibalize your organic traffic? How much effort should go toward social media? Which social sites really matter?
If you attempted to follow the advice of all the so-called "experts", you could find yourself moving in too many directions and you risk spreading yourself too thin. On the other hand, sit still and your competitors race on by.  Who can you trust?
At the SEM edge, we have ten years experience in business analysis and search engine marketing. We can create strategies for you that have the greatest chance of success, not one that just drains your precious resources.
Let us help you navigate your way through the search engine marketing maze.
Maximize your presence on search engine results pages on a local scale to get your phone ringing.
Google Maps Optimization is an important part of any successful local marketing strategy.
Link building is and will continue to be a tremendously important component of Search Engine Optimization (SEO).
Paid listings on Google AdWords and Microsoft AdCenter can help you reach new customers.
Hire us to manage your website, make the tough decisions, and free you up to do what you do the best - satisfying customers.